Campbell Bus Lines
All of our tours use beautiful modern, deluxe wide-body motorcoaches from the family owned-and-operated Campbell Bus Lines located in Slippery Rock, Pennsylvania.  The owners of TLC Tours are part of the Campbell family.  Campbell Bus Lines has over 50 years of success in transporting many different groups of people, such as sports teams, college groups, and military moves, to multiple locations across the USA.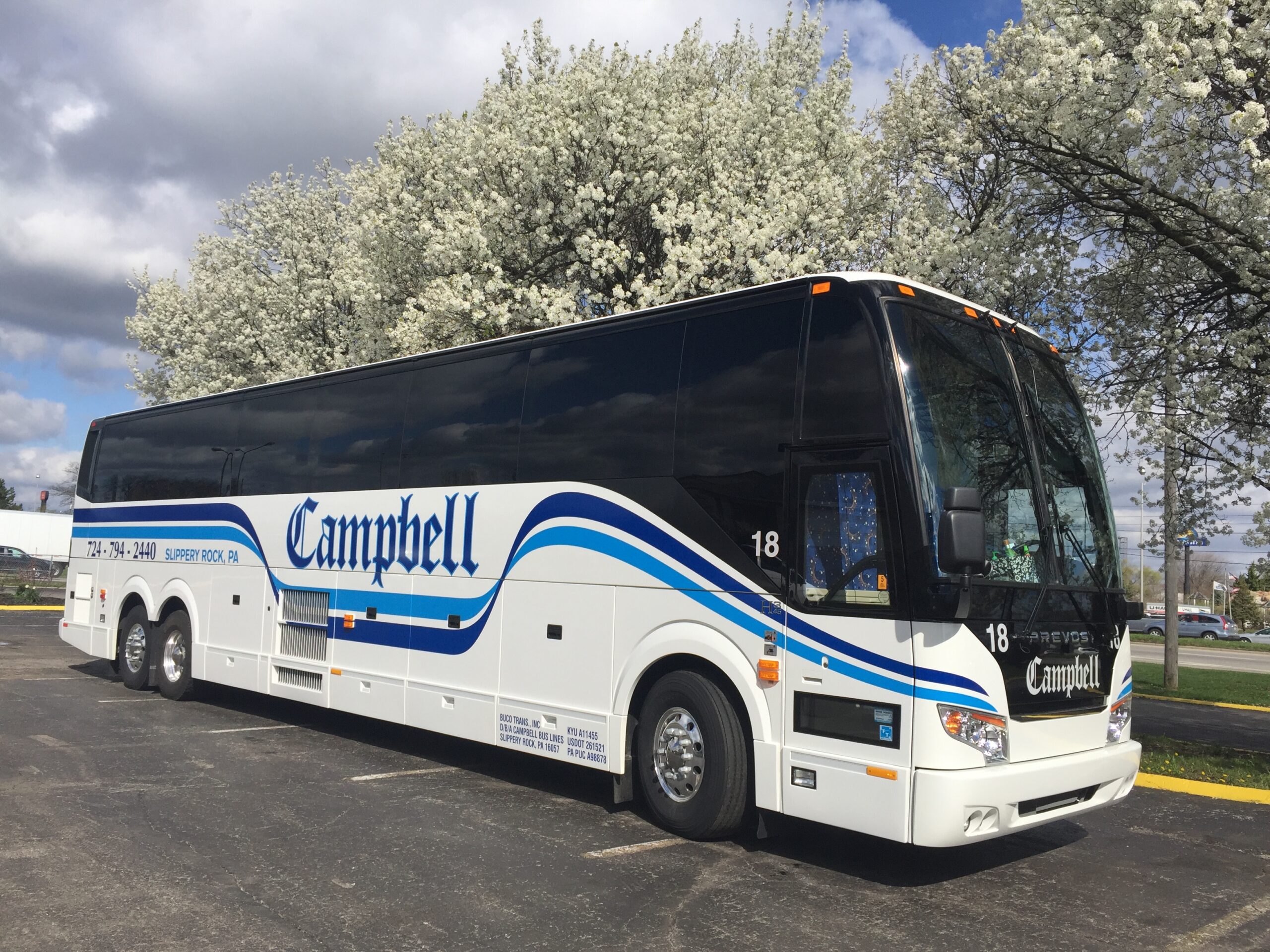 Campbell Bus Lines has received the highest possible rating with the Department of Transportation. Their motorcoaches are equipped with air-conditioning, reclining seats, public address system, DVD player, outlets for each passenger, and emergency restrooms.
We are excited and proud to take you across the country on the beautiful, modern Campbell coaches which ensure an excellent ride.