About Us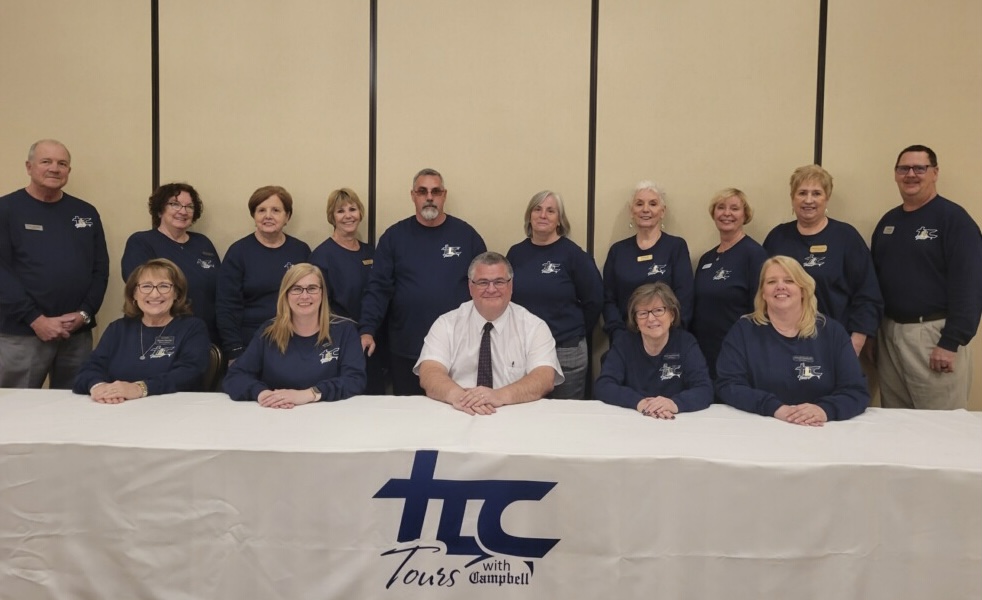 Thank you so much for taking a look at our website!  We had to sit out 2020, but we're very happy to say we're back and extremely eager to get "On the Road Again"!!
 Our first year as 'TLC' was in 2019, and its success was beyond anything we could have anticipated, thanks to excellent people just like you!
We are extremely grateful to each one who joined our family of travelers and journeyed with us all over the USA in grand and joyful style. For 2023, we are again excited, ready, and eager to take you to all the places you've always dreamed of going. Our Office Staff and Team of Escorts and Drivers all worked together previously, and are so happy to be back together again, now working for a wonderful family-owned company!
We have over 200 years of combined experience in the travel industry and believe in treating people the way we would want to be treated! Our office is in Columbiana, OH, and our main areas of service are Northeastern OH and Western PA… but we will most happily welcome 'anyone from anywhere' who is looking for a warm, friendly group of people who really care about providing quality tours for those they serve.
Each year, we plan around 130 tours for you to pick from! These include Day Trips, Overnight Trips from 2 to 14 days.   We use beautiful, modern Campbell coaches to ensure an excellent ride. On every trip, our goal is to give you an experience that's delightful, interesting, informative, high-quality, fair-priced, and just plain ol' "Good Clean Fun"!
We have such a great time together and would love to get to know you better, so feel free to call anytime with questions or comments.  We now invite you to continue reading through our wonderful variety of tours for this new year, and hopefully find the perfect ones that will take you to places you've always wished you could see!
Again, we welcome you to TLC Tours, and look forward to having you join us on our many travels. Our guiding motto is "Proudly Serving Our Customers with Tender, Loving Care!"
BACK ROW:
ESCORTS:   BRIAN ROSENLIEB, MARY LOU HAMMOND, JESSIE MC MENAMIN, PATTI POTTS
DRIVERS:  RICHARD HARROLD AND KAREN HARROLD
ESCORTS:  ELEANOR STEFFENS, LYNETTE MARR, BETTIANNE JONES, DAVID STARCHER
FRONT ROW:
OUR OFFICE STAFF:  SHARON DANOLFO, BETTY JO JESSOP
OUR WONDERFUL OWNER:  TODD CAMPBELL
DONA DUCKWORTH, LINDA MULHALL